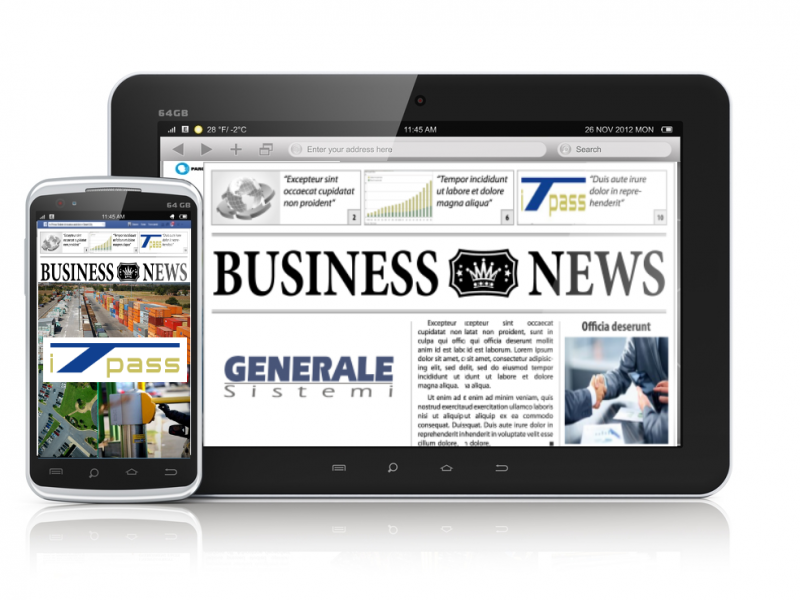 ITpass Preliminary partnership agreement
Satisfaction about the preliminary partnership agreement with Generale Sistemi is preparing the company Logic Way
Satisfaction about the preliminary partnership agreement with Generale Sistemi is preparing the company Logic Way for the implementation of applications for automatic control of vehicle transit through the system iTpass.
The system is based on the combined use of web services and UHF passive RFID technology, areas in which Generale Sistemi operating successfully for several years. The aim of this partnership is to offer comprehensive services cha depart from the design of infrastructure to get the installation and subsequent operation of infrastructure for access control, either automatic or on request, of people and vehicles in areas perimetrate, indirect goods, car parks , industrial sites and logistics platforms.
Soddisfazione per l'intesa di partnership preliminare che Generale Sistemi sta approntando con l'azienda Logic Way per l'implementazione di applicazioni per la gestione automatica dei transiti veicolari tramite il sistema iTpass.
Il sistema si basa sull'utilizzo combinato di servizi web e tecnologia RFID uhf passiva, settori nei quali Generali Sistemi opera con successo da diversi anni . Scopo di questa partnership è di offrire servizi completi cha partono dalla progettazione della infrastruttura per arrivare all'installazione e alla successiva gestione di infrastrutture per il controllo degli accessi, sia automatici o su prenotazione, di persone e mezzi in aree perimetrate, scali merce, parcheggi, siti industriali e piattaforme logistiche.